Obsculta is the fifth CD offering from the group Haywire, 14 tracks of original tunes. The group, based out of the lovely mountain town of Julian, California, is spearheaded by singer-songwriters and lead vocalists Kathleen Beck and James Lydick, with Beck on rhythm guitar, bass, mandolin and keyboards as well as Lydick on lead guitar and bass. Haywire is rounded out by Maril Parker on fiddle and bass, Liz on flute, Paul Gordon on drums, and Jon Hasz, who recorded, mixed, and mastered the project, joining in on cello.
READ MORE…
Upcoming Haywire Performances:
Haywire is a conceptual relationship of ideas and music.
An eclectic band of musicians! Seeking relief from the Haywire of society!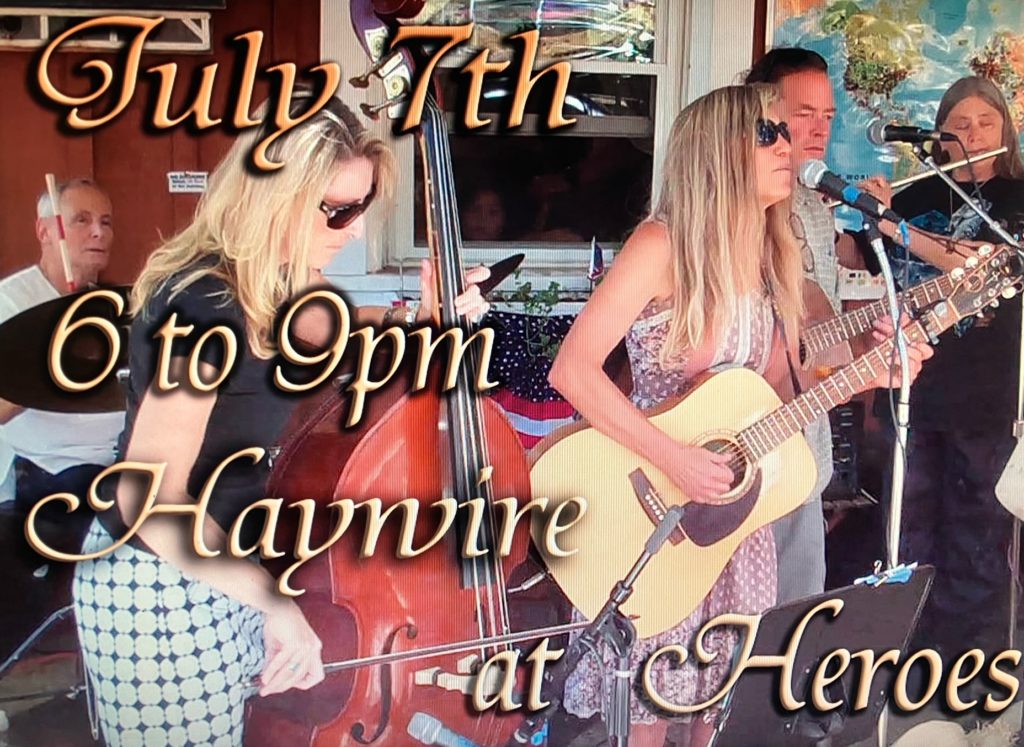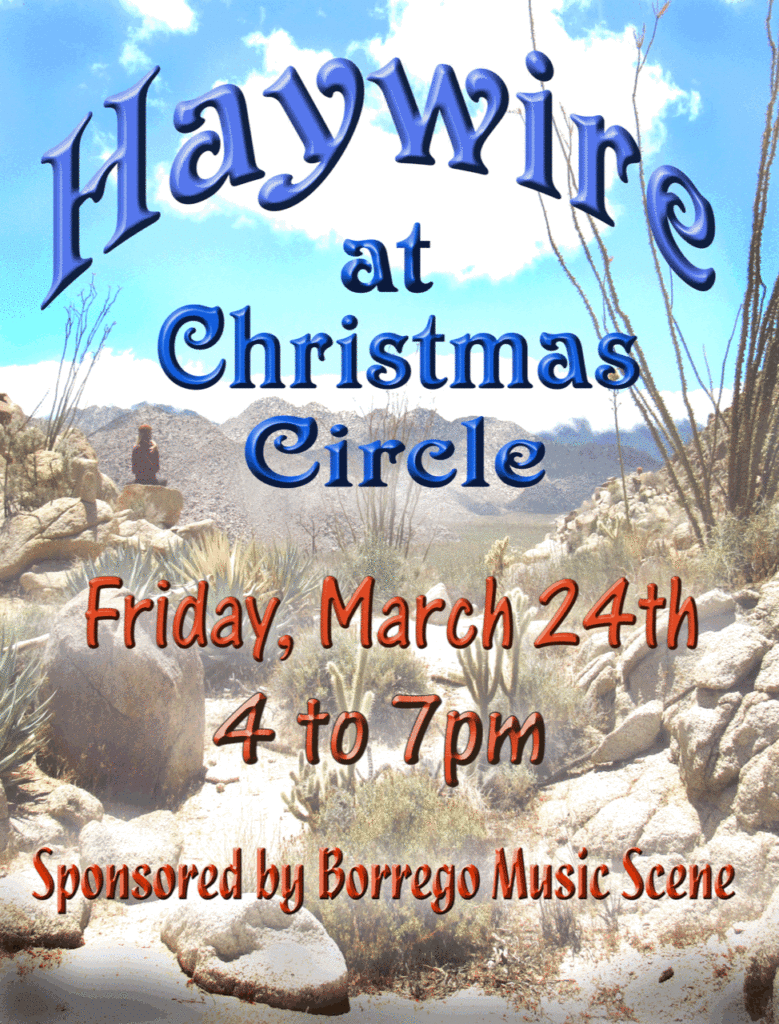 Carlees in Borrego